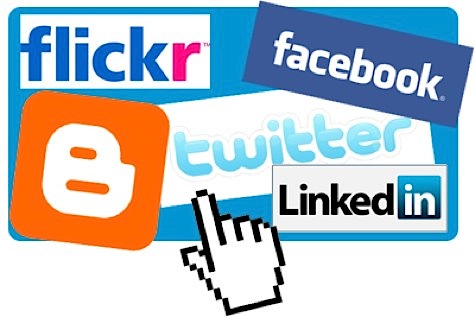 I've been having this dilemma for a while.  How to incorporate social media into my library?  Start a Facebook fan page?  A Twitter feed?  A blog?  Go old school with an email newsletter?  Go even more old-school with a paper newsletter?
As I run through the list, I scratch many of them off.  Not many doctors (at least the ones I work with) are on Twitter (unlike librarians who flock to Twitter like it's the second coming).  A paper newsletter would just get thrown out.  Do doctors want to see updates from their librarians on Facebook?  Would we even get any "likes"?
We started a blog (through Blogger) about a year ago, but like many other things do in the world of solo librarianship, it got pushed aside and barely got updated.  We weren't really sure what we were trying to accomplish by it or what we should post, and it became abundantly clear that we had very few (if any) readers.
I've been toying with the idea of an email newsletter, and, in true librarian style, did some research.  I even put up a sign asking for people to sign up to join.  But, as evident by the lack of response from the sign-up sheet, no one is really interested.
So, dear readers, I turn to you for advice.  My goal is to drive new users into the library, update current users with information on new books and journals, and highlight interesting articles, apps, and websites I find that I think are relevant to them.  What is the best way to reach these (very busy) doctors?  Facebook?  A better blog?  An email newsletter?  What's the best way to drive traffic to whatever I decide to go with?
Anyone have any ideas?