I had every intention of sharing this week's menu, until I realized that I don't actually have a menu to share.  Not that I didn't plan one, I did; well sort of.  This week is going to be a week where I'm not home for dinner at all because of a few work events in combination with dinner out with a friend and my Tuesday night Bible study.
So that only leaves Friday with anything to actually plan.  I think I'm going to be making the recipe below to use up some mascarpone cheese.
Pasta with Mascarpone, Chicken, Sun-Dried Tomatoes, and Spinach
I did do some cooking this weekend.  I made these awesome chicken ranch burgers for lunch…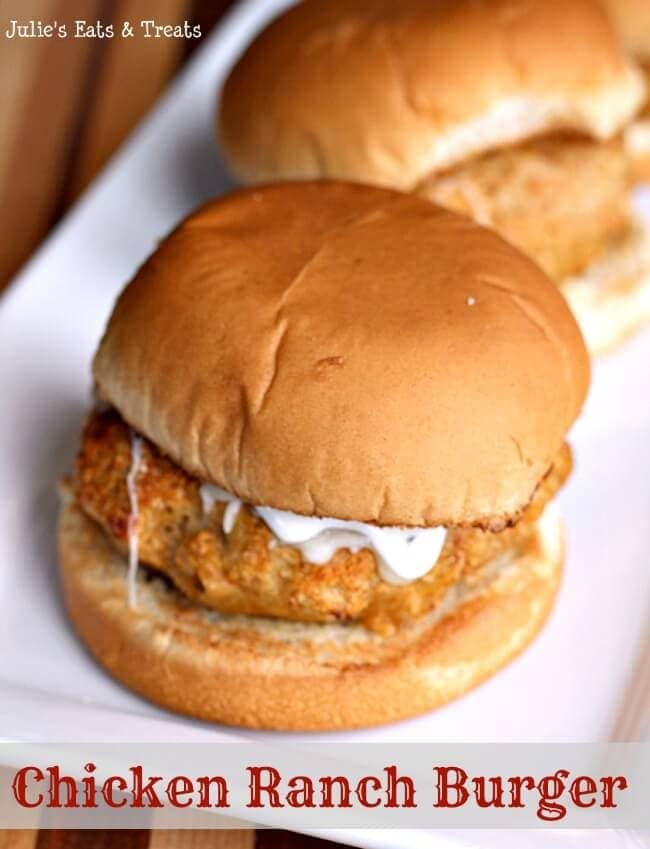 …and chicken piccata for my dad for his Father's Day dinner.  I made some French bread to go along with it and my mom made peach cobbler with the first peaches of the season.  If you are looking for something fairly quick and simple, but also kind of nice, make the chicken piccata.  It's amazing.
Since I'm not going to have any leftovers for lunch this week, I need to come up with something so I won't eat out, or worse, eat snacky stuff that we have at work.  I was thinking some easy, chilled noodles.
What are you cooking this week?
This (not actually a) menu is linked to Menu Plan Monday